---
Blueprint for Early Literacy does just what its name says – it provides teachers with a detailed set of plans for delivering engaging and purposeful instruction that will ensure children are ready for kindergarten.

A New Comprehensive Curriculum
Literacy
Math
Science
Social Studies
Social Emotional
Creative Arts
Physical Development
Want to be the first to know about the new Blueprint curriculum, sign up here

---
Supporting your preschooler in learning, playing, and being together at home!
Help your young learner GROW and THRIVE!
Start getting your free tips today! >>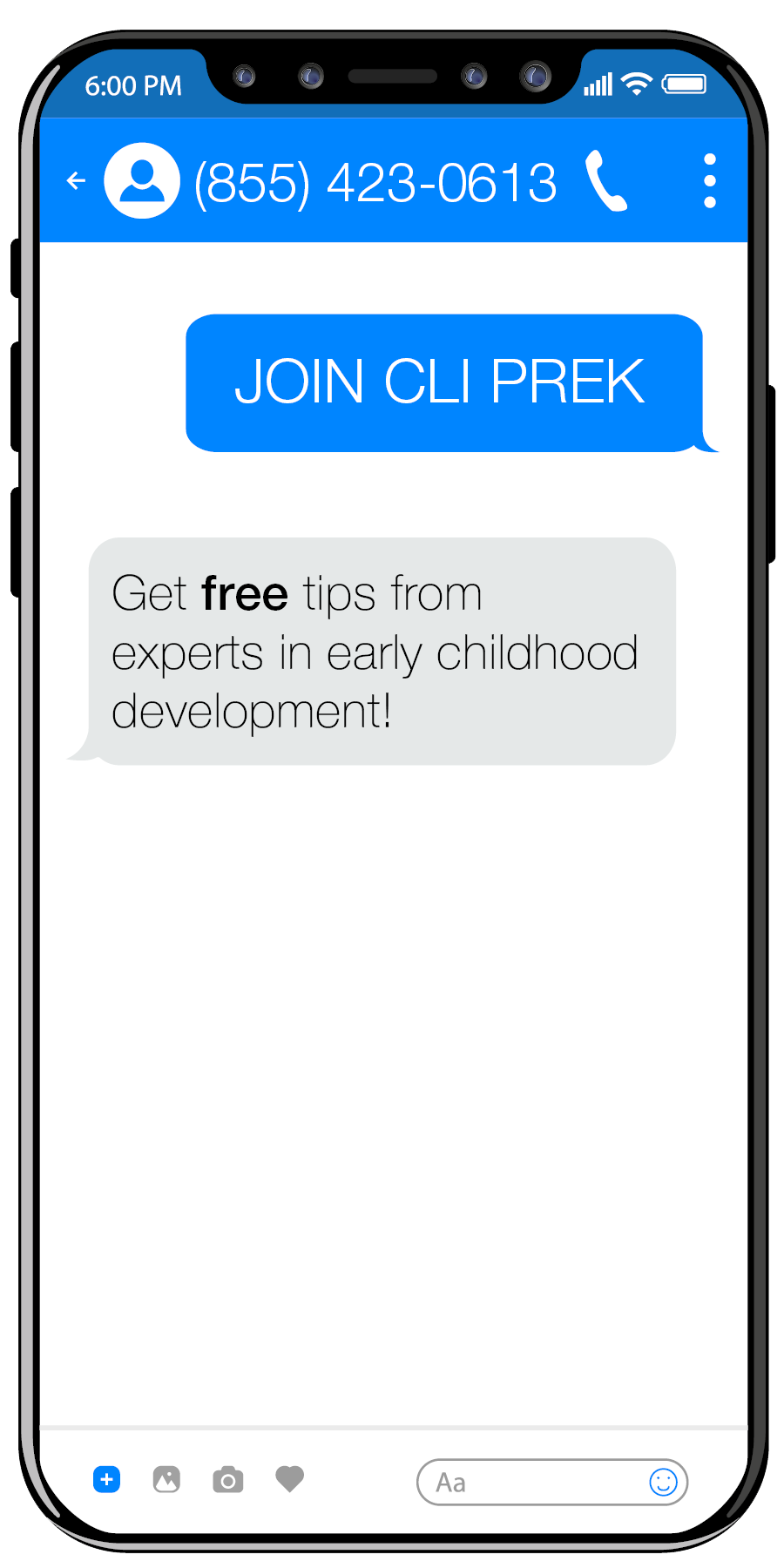 Brought to you by the experts of early childhood development at CLI.
A New Comprehensive Curriculum
Literacy
Math
Science
Social Studies
Social Emotional
Creative Arts
Physical Development
Stay up to date! Be the first to know about the new Blueprint curriculum, sign up today!

Blueprint for
Early Literacy
Success
Independent Evaluation Results Prove Early Literacy Curriculum has positive impact on child outcomes.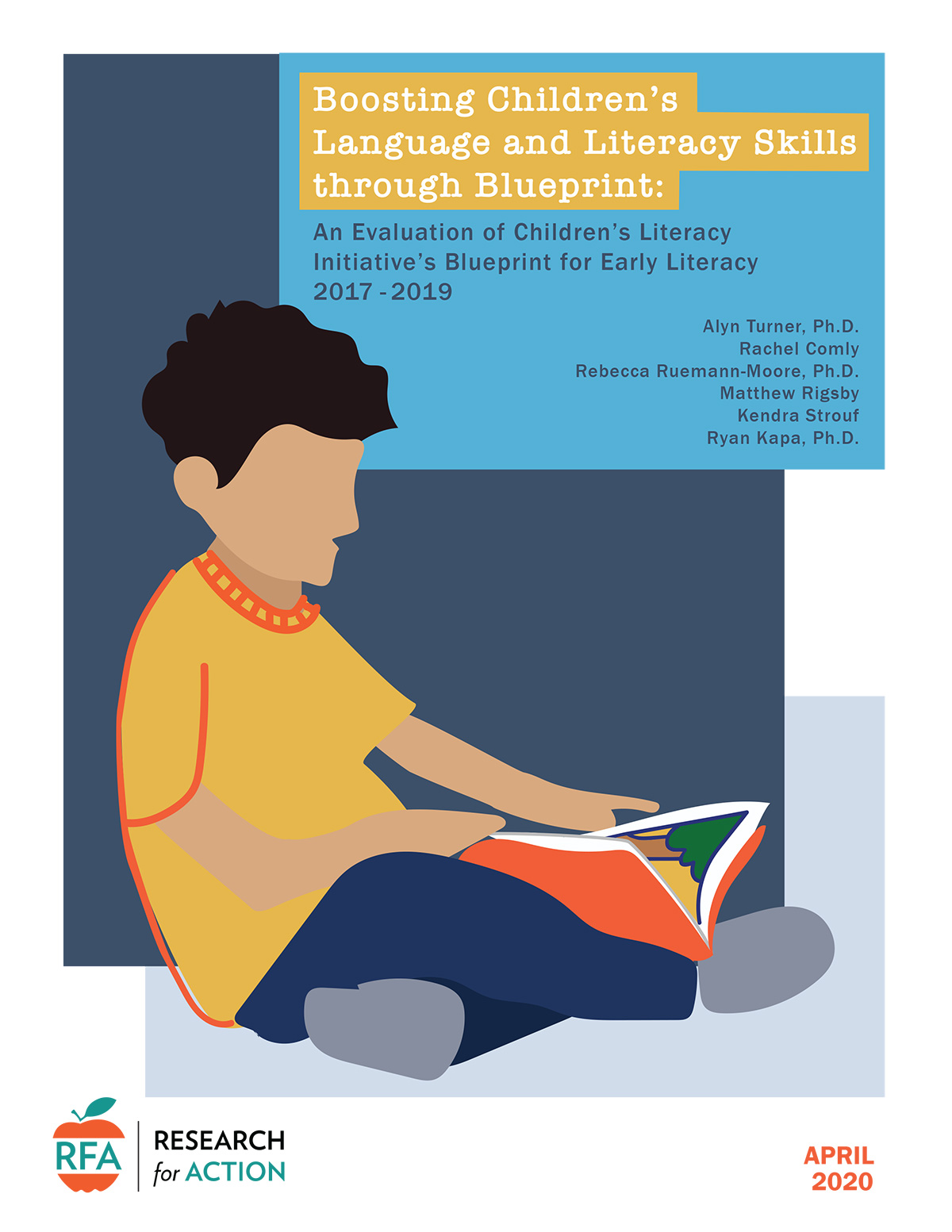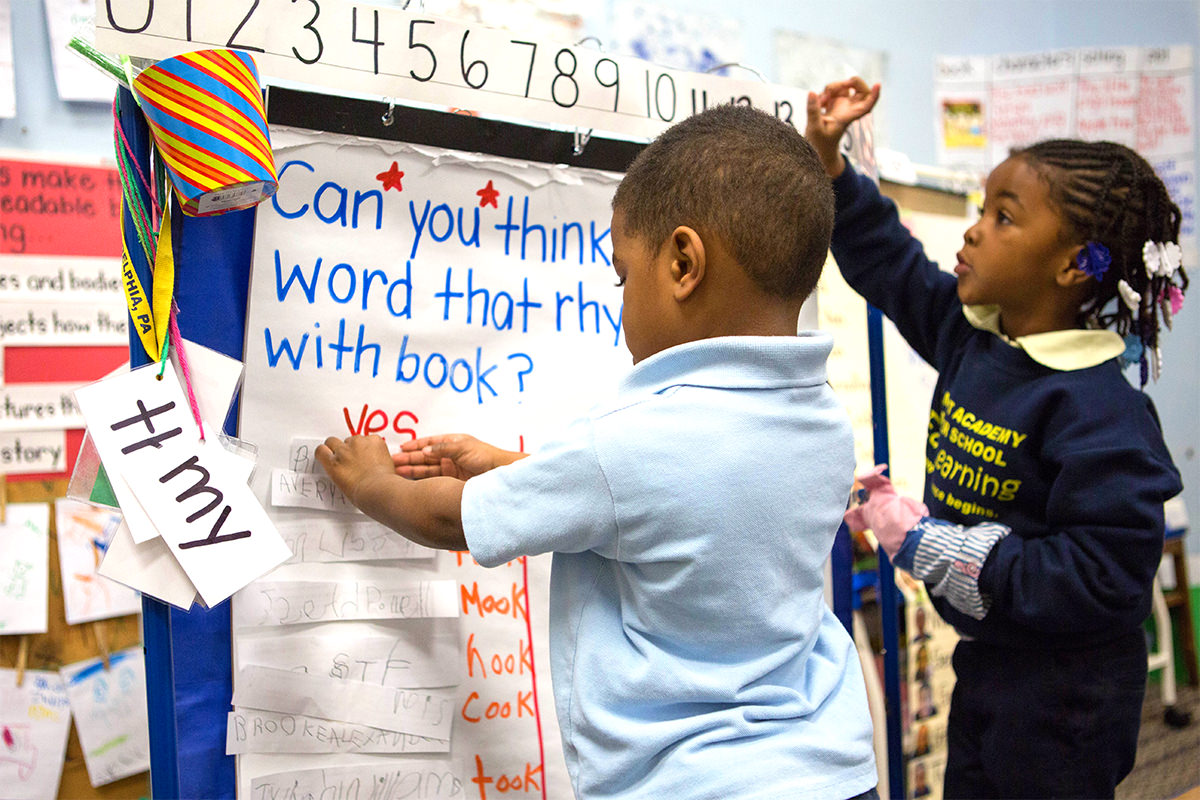 ---
Engaging & Purposeful
Packed with authentic reading and writing experiences, and engaging purposeful play, this curriculum will help teachers create a high-interest, literate, and vibrant classroom community.
Building Teacher Capacity
As a professional development organization we develop & enhance teacher's knowledge of the best practices and we infused our expertise throughout Blueprint. We understand what it takes to create lessons that promote high quality instruction.
---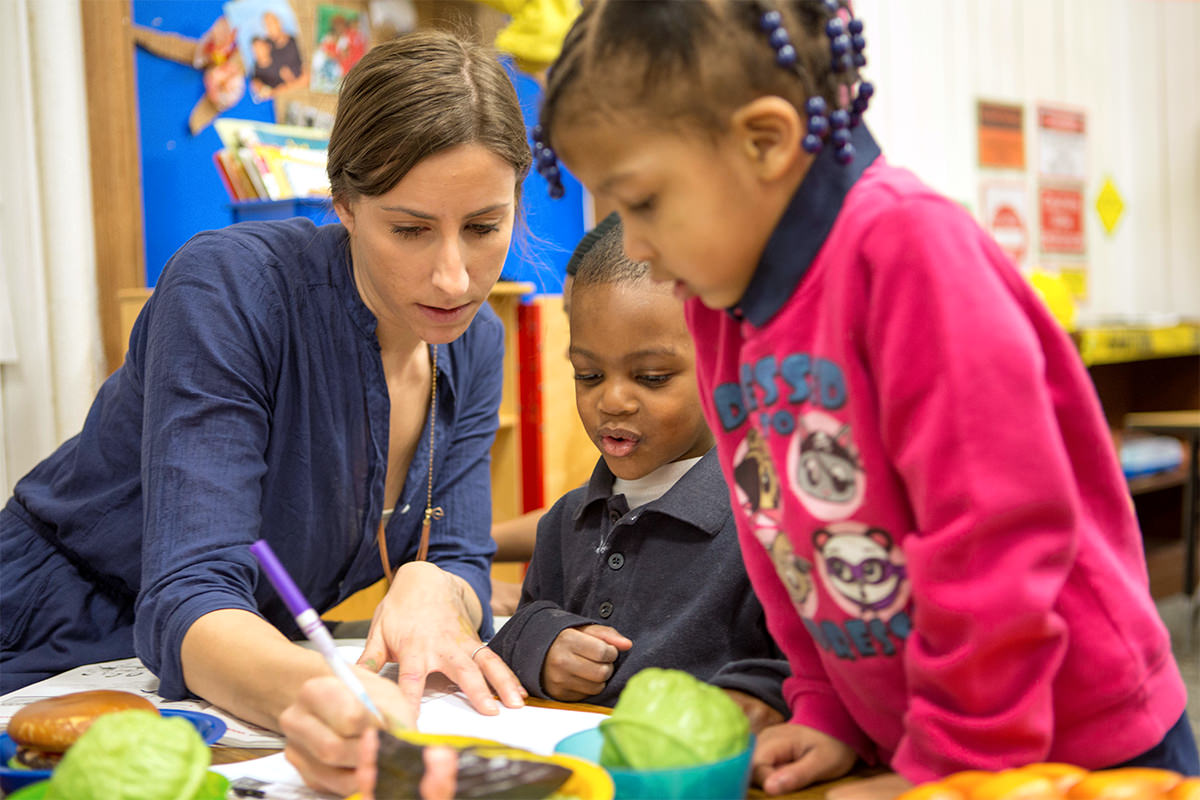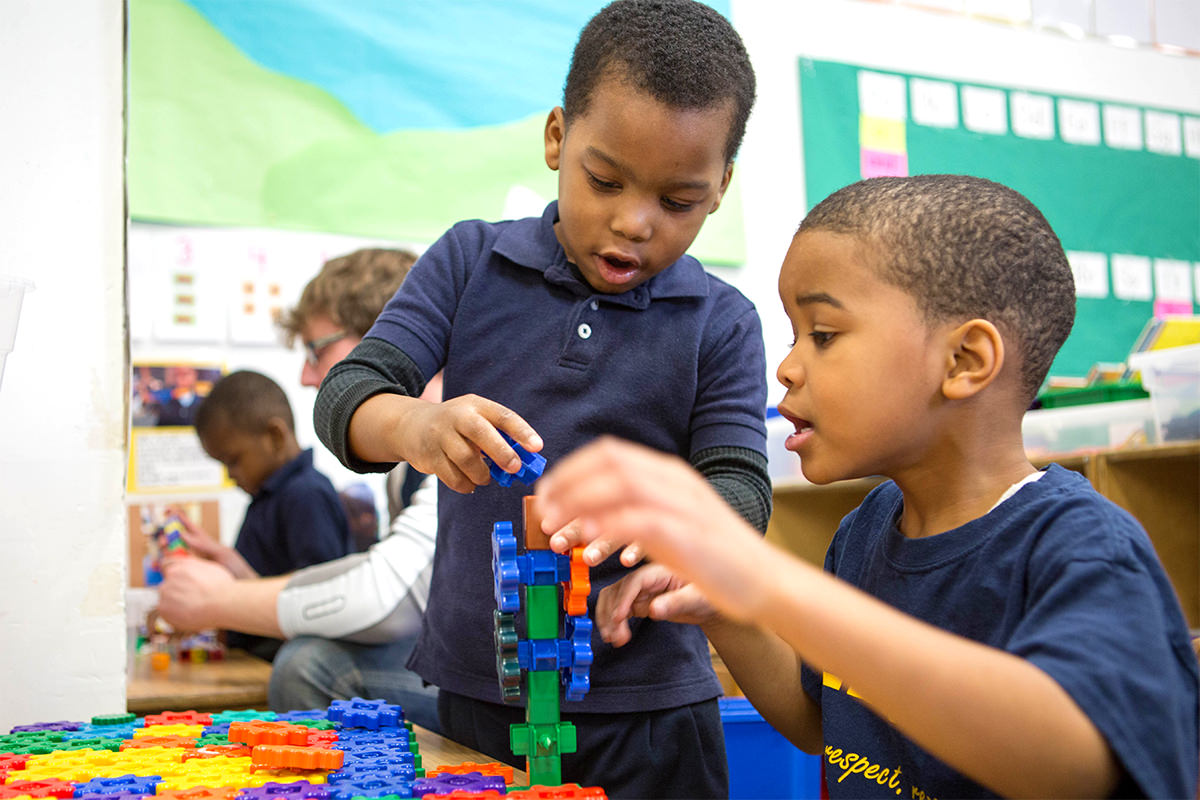 ---
Lifelong Learners
The gains made in preschool are fundamental to a child's development and academic success. To make those necessary gains, children must first and foremost develop a positive attitude towards learning and literacy. Our curriculum is designed to spark children's love of reading, writing, and learning.
Blueprint provides a detailed set of plans for Pre-K teachers to deliver excellent, purposeful, and intellectually rich instruction.
In Blueprint, early literacy skills, concepts and behaviors are taught in the context of 10 related monthly themes.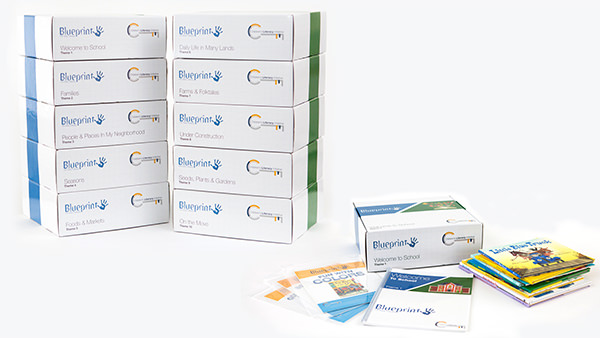 The curriculum themes are intentionally structured and sequential, growing from an examination of children's own lives, to their neighborhoods and communities, to the natural world around them, and then to the wider world.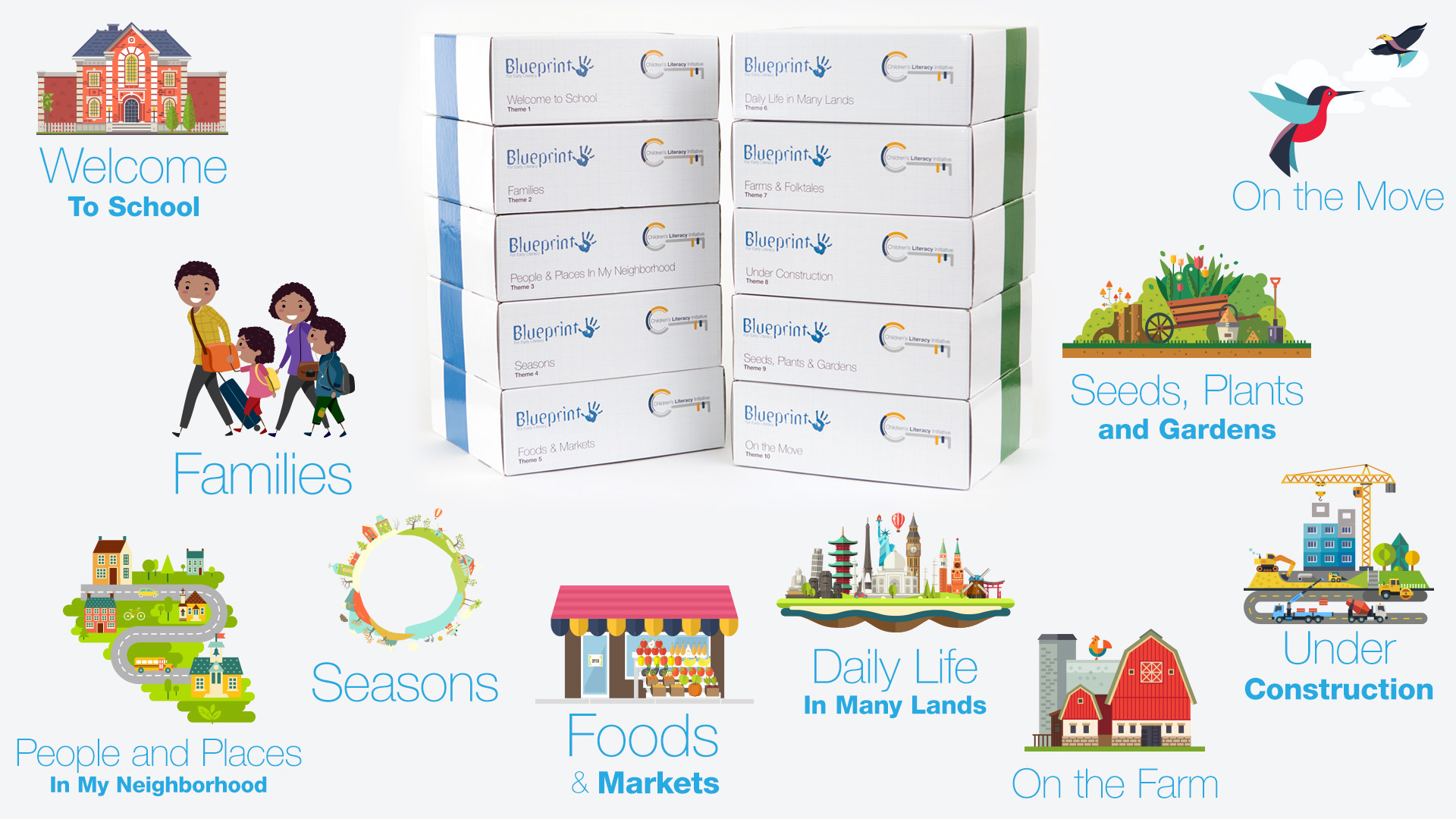 At the heart of each theme are 8 high quality children's books carefully selected to address a range of genres and cultures including fiction and informational texts, folktales, ABC books and counting books. Model lesson plans help teachers make each book a launching pad for teaching essential early literacy skills in large, small group and individual settings.
Blueprint Builds Capacity in Teachers
As a professional development organization, we develop and enhance teacher's knowledge of best practices around literacy and we infused our expertise and knowledge throughout the curriculum. We understand how to create lessons that promote high quality instruction such as:
how to structure a lesson
how to balance teacher and children's contributions
how to engage children
how to express ideas in child-friendly language
how to make literacy accessible to children with all skill levels, background knowledge and language abilities
That's why in our curriculum we built in varying levels of teacher support in each of our lessons. The objectives and general teacher moves for the veteran, the scripted teacher language and related activities for the new teacher. By strengthening their knowledge of early literacy skills and concepts, and supporting their implementation of key literacy practices, Blueprint serves as a professional development resource that will benefit teachers' continued growth.
Blueprint helps teachers create
experiences for their children.
Curriculum Guide

This book explains how to use the curriculum and also acts as a early literacy professional development tool.

10 Theme Boxes

Each theme box contains, one theme guide with 40 lesson plans, 8 picture books related to the theme and 3 hands-on activities for children to enjoy in small groups or individually in learning centers.

Pre-K Library Collection

High-quality children's books that extend the learning within each theme.

5 Big Books

For interactive shared reading activities. These can be used to model the use of concepts of print as well as the demonstration of the reading strategies.

Song & Rhymes Big Book

40 songs and rhymes that children will enjoy, displayed in a large font that children can see and the teacher can reference while singing and chanting rhymes.

Cheer Cards

Used to help teach children high frequency words, referred to as snap words in Blueprint.

ABC Cards

To be used in letter games and activities with children.

Manipulatives & Materials

Further the learning within centers, small group work or individually. These include dry-erase magnetic boards, magnetic letters, farm animals, people, signs and vehicles for the block area.
Written by
Children's Literacy Initiative,
the experts in early literacy .
---
Winner of i3 Validation Grant

The value of CLI classrooms was confirmed by our receipt of a $21.7 million grant from the U.S. Dept. of Education's Investing in Innovation Fund (i3) in 2010.

Winner of the i3 Scale-Up Grant

As the highest rated applicant, we're able to use our proven methods to improve teacher effectiveness and get more students reading proficiently nation-wide.

Methodology in What Works Clearinghouse

The Dept. of Education's What Works Clearinghouse gave top ratings to Children's Literacy Initiative's program for improving instructional standards.

Library of Congress Award

CLI was awarded the top honor in the Library of Congress Literacy Awards program for outstanding and measurable contributions to increasing literacy levels, and for demonstrating exceptional commitment to advancing literacy.
---