 Pre-K Resources & Professional Development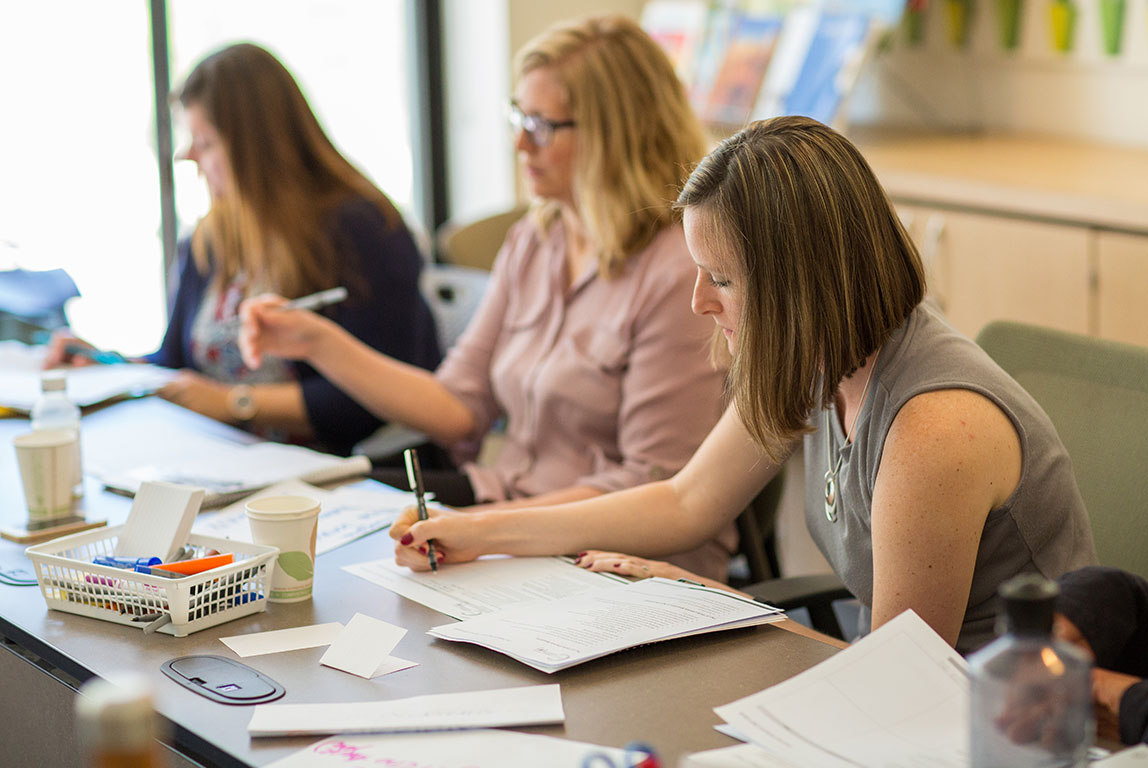 BLUEPRINT FOR EARLY LEARNING
Resources to Build Teacher Capacity
As a professional development organization, we develop & enhance teacher's knowledge of best practices and we infused our expertise throughout Blueprint. We understand what it takes to create lessons that promote high-quality instruction.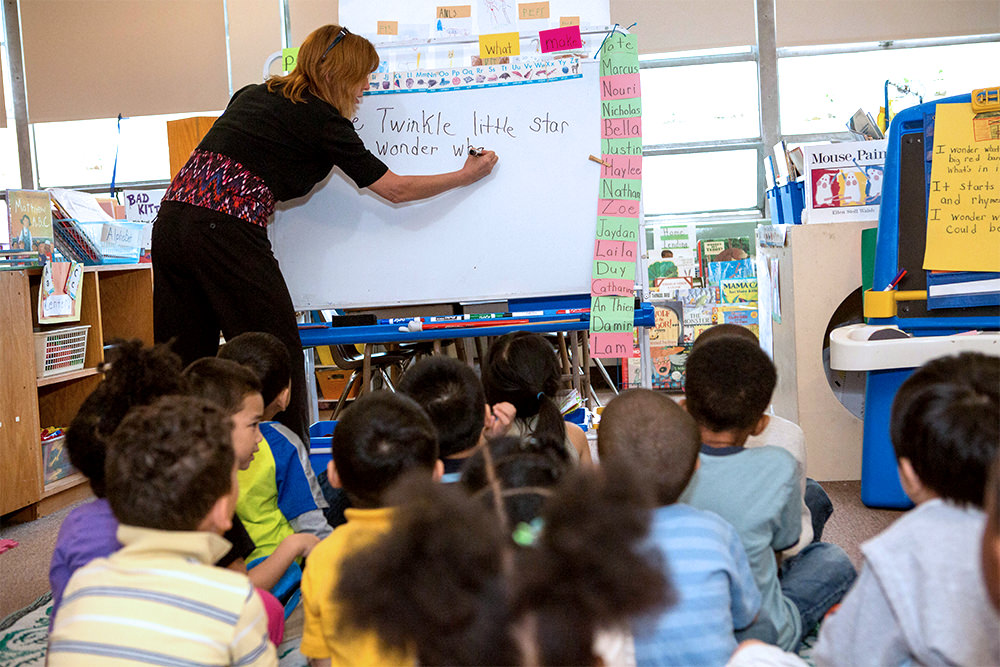 Children look to their teacher, as a model, a guide, and an encourager. Research on the significance of adult-child interactions in early childhood development has shown that relationships matter.
Warm, supportive relationships encourage children's motivation, engagement, self-direction, cooperation, and positive attitudes toward school.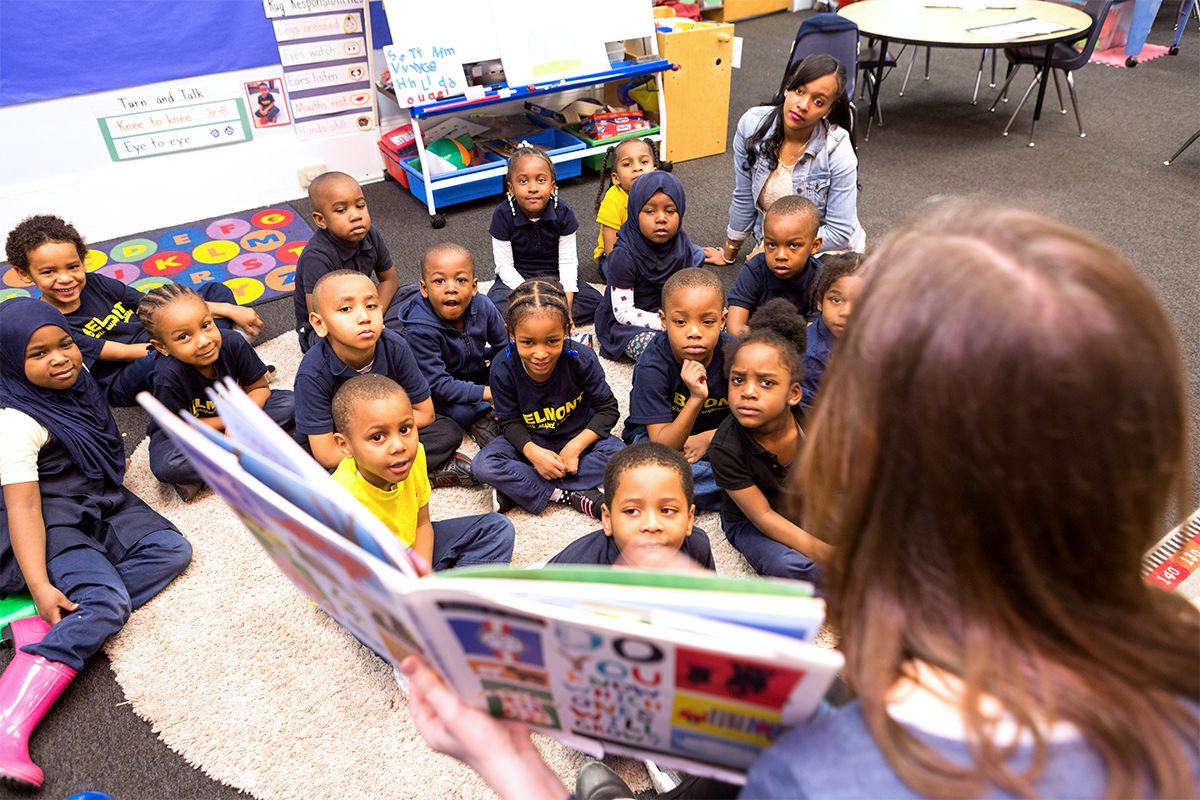 Our new Blueprint follows a clear scope and sequence organized into ten highly engaging thematic units that lead to purposeful and authentic learning. We also provide a robust collection of resources to guide teachers through each unit. Here are some examples of the teacher supports we provide in each unit.
Unit 5 - Life on the Farm Teaching Point Checklist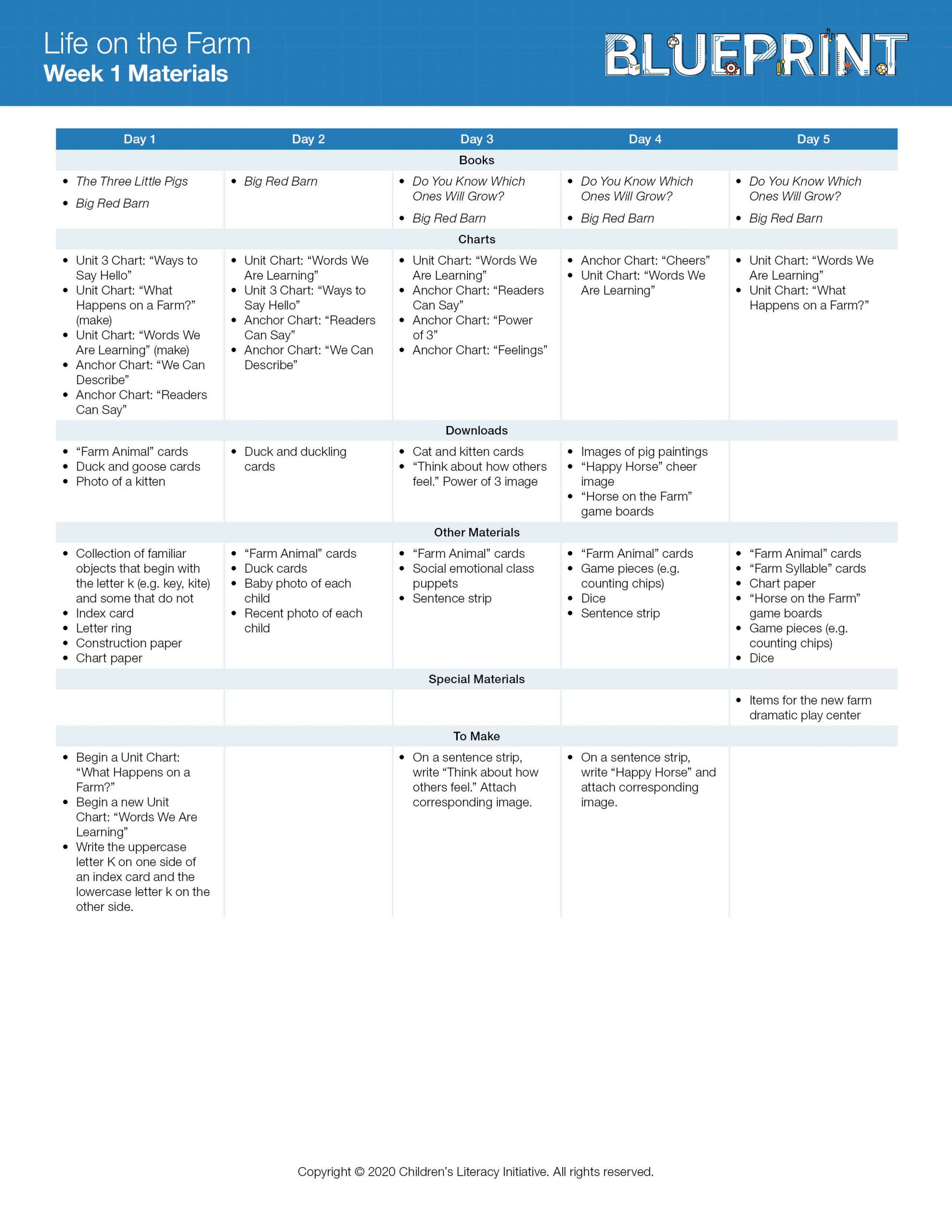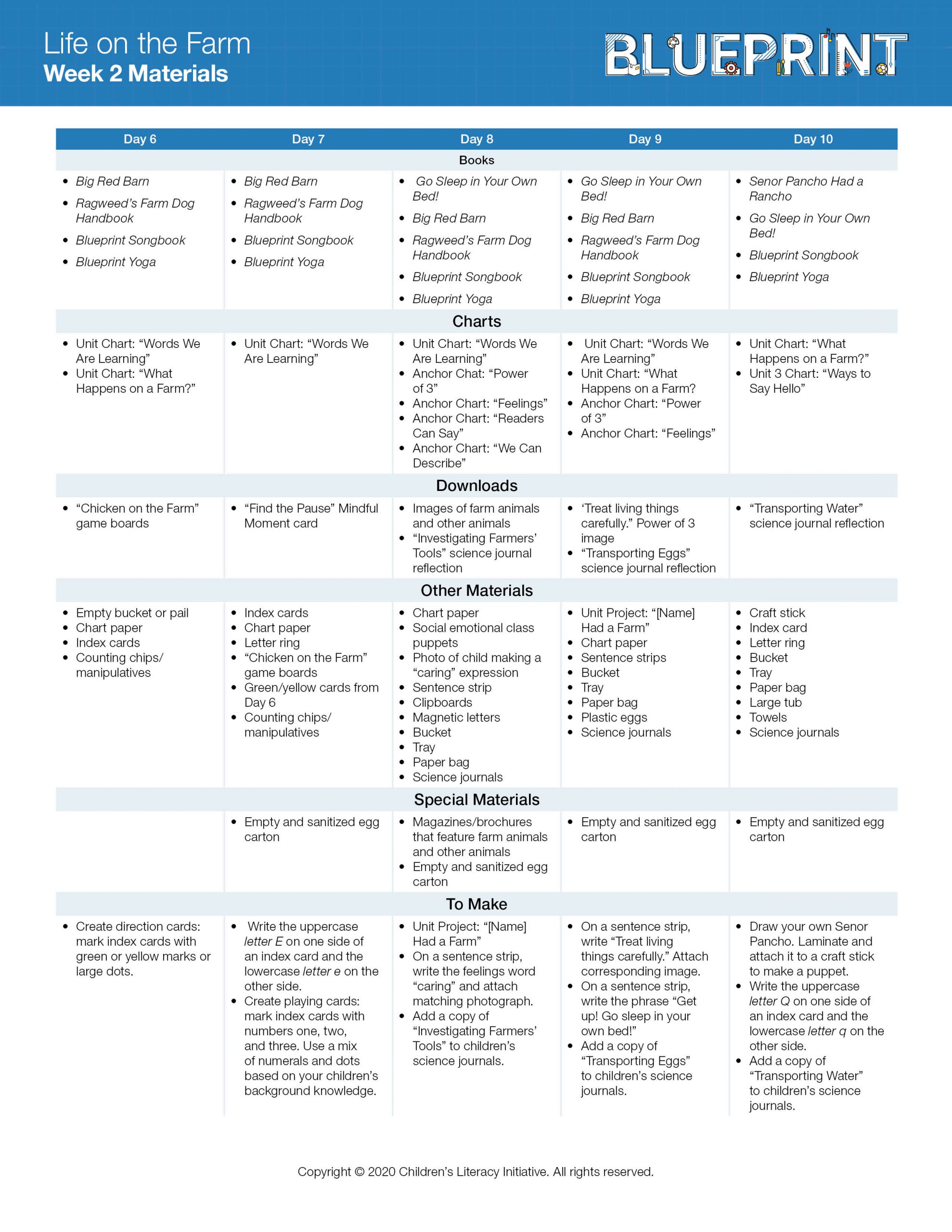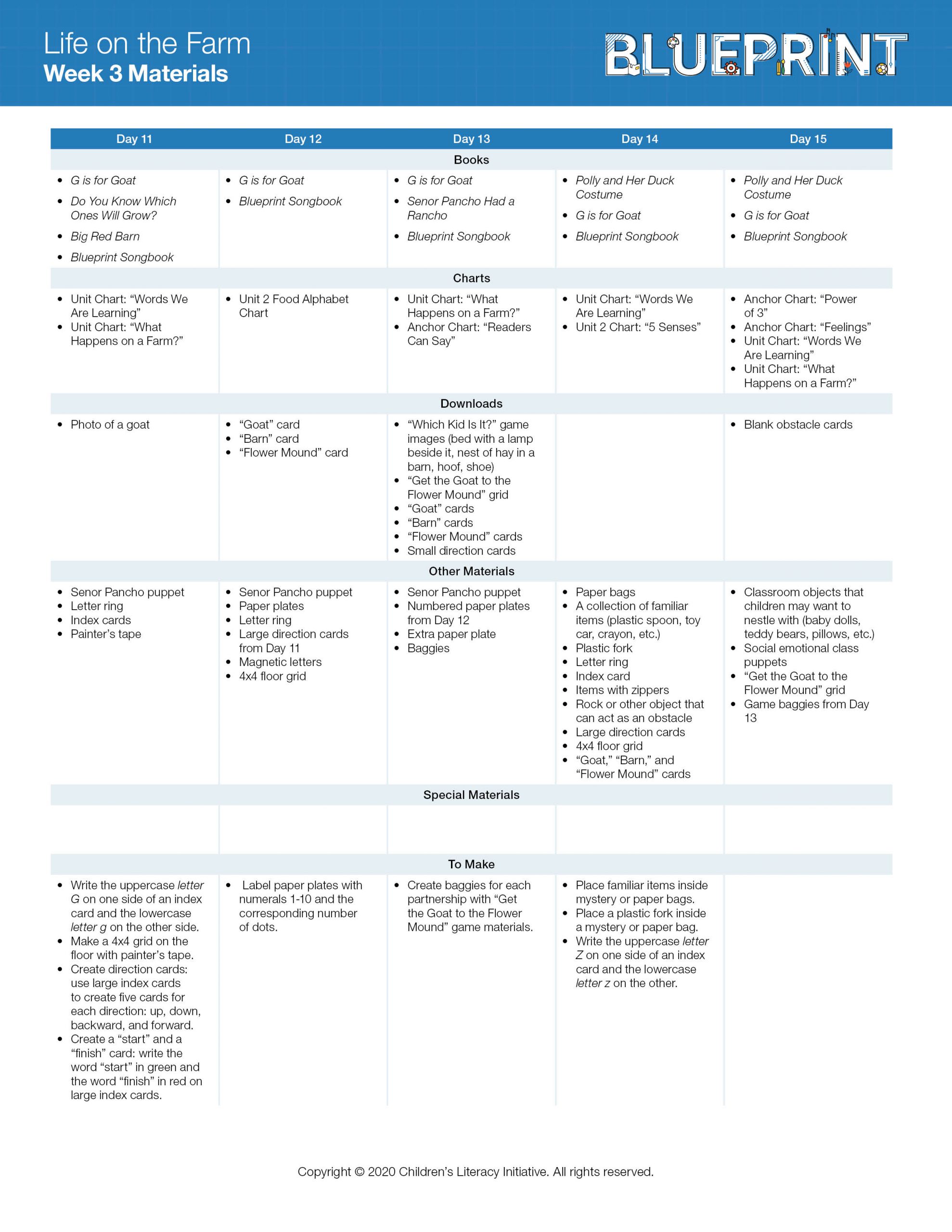 EMPOWERING PRE-K EDUCATORS
Building Teacher Capacity
Blueprint is built with varying levels of teacher support in each of our lessons. The objectives and general teacher moves for the veteran, the scripted teacher language and related activities for the new teacher. Watch a sample lesson below:
TRANSFORMING LITERACY INSTRUCTION
Blueprint for Early Learning is written by Children's Literacy Initiative, the experts in early literacy
Transforming Literacy Instruction We coach teachers in-person, virtually and through blended learning, stock classrooms, and provide workshops & seminars on research-based early literacy best practices to improve instruction so children become powerful, readers, writers and thinkers.
Learn more about Children's Literacy Initiative >>