Supporting your preschooler in learning, playing and being together at home!
to help your young learner GROW and THRIVE!
Text:
JOIN CLIPREK

to (855) 423-0613.
Brought to you by the experts of early childhood development at CLI.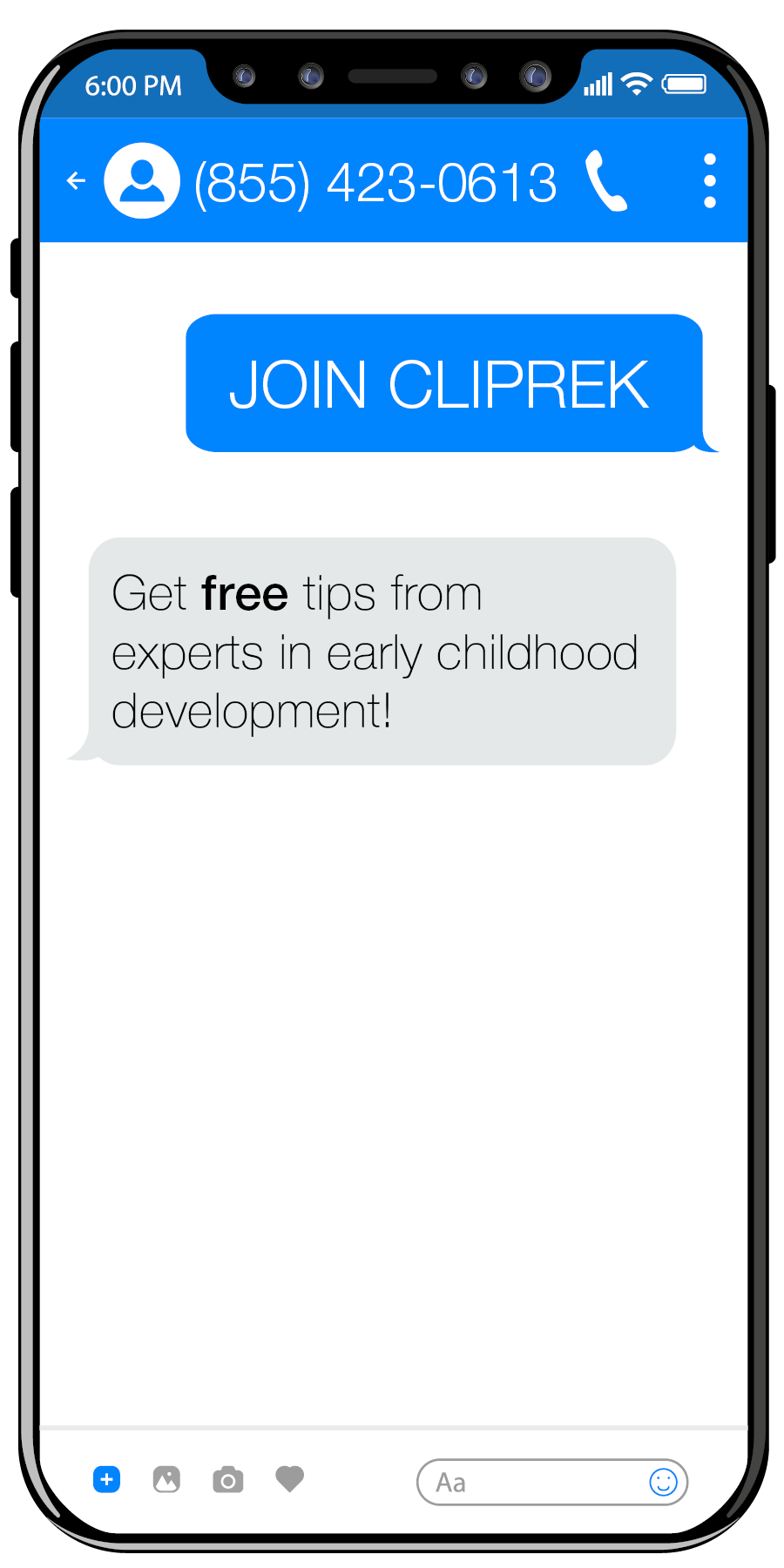 A New Comprehensive Curriculum
Literacy
Math
Science
Social Studies
Social Emotional
Creative Arts
Physical Development
Stay up to date! Be the first to know about the new Blueprint curriculum, sign up today!